Throughout the day on both Saturday and Sunday in addition to the Fairy Door Trail there will be other fun events to participate in.

12 noon: Join us at the Salem Witch House (310 Essex Street) to learn about 16th century Fairie Lore and Spell Conjuring right here in Salem, MA!
1-4 pm: Make your very own Fairy Door to take home with you at 3 Hawthorne Boulevard.
1:30 pm: Come enjoy the Mona Shoola Dance Ensemble
4:30 pm: Come receive your fairy name from the Fairy Grandmother in an ancient Fae ceremony.
All Day: Meet the Moonrise Fae!

And don't forget, once you've found all of the fairy doors, come back to Artemisia Botanicals for your reward and certificate!


---
While you're looking for the Fairy Doors, be sure to check out these fabulous offers from some of our Fairy Door Hosts...
Coven's Cottage will be handing out free wands and cupcakes
Cauldron Black is offering 13% off all merchandise
The Marble Faun is offering 15% off all merchandise
Maria's Sweet Something will be handing out free mystery ice cream samples
The Witch and Fairy Emporium is offering $5.00 off when you spend $25.00 or more
Witch Pix Receive a complimentary 5x7 with purchase of All Pix Photo Shoot. Make bookings here: www.witchpixofsalem.com/fairy

Powered by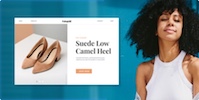 Create your own unique website with customizable templates.