Meet the hosts of our magical fairy doors...
The Cauldron Black


63R Wharf Street
Artist: Marcia Nickerson
The Cauldron Black is an Occult shop and Psychic Reading Center featuring magickal products selected from across the globe. We'll be offering 13% off all merchandise during the Fairy Door Trail (July 14 & 15)!​

The Circle of Stitches

66 Wharf Street
​Artist: Marcia Nickerson
Circle of Stitches is a full-service yarn shop and lifestyle boutique. You'll find a variety of artisan and small production goods, ranging from candles to pottery to indie published oracle decks. We are your stop for stitching and witching.
circleofstitches.com

Witch Pix

172 Essex Street
​Artist: Hope Hitchcock
A premium witch-costume photo studio. Be the star of your own photo shoot and capture the allure of being a witch. Extensive handmade costumes, three backdrops, and engaging photographers. Appointments are encouraged, walk-ins welcome. Receive a complimentary 5x7 with purchase of All Pix Photo Shoot. Make bookings here
www.witchpixofsalem.com

Artemisia Botanicals

3 Hawthorn Boulevard
​Artist: Meghan Kalgren
Step into a world where magick meets the scentual An apothecary filed with over 400 herb, 100 teas, essential oils, soaps, and other handmade products for health, beauty, and magick.
artemisiabotanicals.com

Enchanted

98 Wharf Street
​Artist: Marcia Nickerson
Enchanted is, as its name implies, a Magickal shop for Witches and Muggles alike and is located in the "Witch City", Salem, MA. Enchanted is filled with warm colors, a friendly and welcoming atmosphere and our very own "Enchanted" tree (complete with Wisteria, butterflies and, if you are not careful, you may see a faerie or two).
enchantedofsalem.com

The Happy Sunflower & Happy Home

78 Wharf Street
​Artist: Marcia Nickerson
We feature a great selection of gifts for everyone,
awesome cards & nostalgic candy.
www.thehappysunflower.com
The Witch and Fairy Emporium

1 E India Square Mall
​Artist: Jane Kelly
An enchanting little shop located in the witch city Mall in Salem, MA Kids Costumes & toys, collectibles, gifts, & more! Receive $5 off when you spend $25 or more during the Fairy Door Trail (July 14 & 15)!
Facebook
​

The Coven's Cottage

190 Essex Street
​Artist: Harry Lancaster


The Coven's Cottage is a family owned and operated witchcraft shop located in historic downtown Salem, Ma. While we focus on the Norse, Germanic, Celtic and nature-based traditions, we offer products for many different pagan paths. From basic necessities to beautifully crafted one of a kind items, original artwork, jewelry, naturally grown and dried organic herbs, altar and blot tools and much, much more. We'll be handing out free wands and cupcakes to Fairy Trail participants!


thecovenscottage.com

Maria's Sweet Somethings

26 Front Street
​Artist: Marcia Nickerson
Wicked good confections! Gourmet sweet shop and ice cream parlor. Sumptuous chocolate, fine candy, unique and unusual gifts, wickedly rich ice cream. The most decadent place in town! Come in for your surprise free mystery ice cream sample Saturday and Sunday during the Fairy Trail (July 14 & 15).
mariassweetsomethings.com
Facebook
Freaky Elegant

221 Essex Street
​Artist: Kosta Psiakis
Embroidered 'n Printed pillows. Glassware, Masks, Freaky & Elegant jewelry.
freakyelegant.com

Modern Millie's Shop

3 Central Street
​Artist: Kendra D'Angora
We started as a consignment and vintage store in 2006. Today we still sell modern on trend consignments and wearable vintage with the addition of vintage inspired and reproduction dresses, shoes and any other accessories.
​modernmillieshop.com

The Marble Faun

The Marble Faun Books & Gifts

102 Wharf Street
​Artist: Marcia Nickerson
The Marble Faun Books & Gifts opened in the summer of 2013, in historic Salem, Massachusetts, with a vision for an eclectic shop, celebrating our love of literature, vintage and Victorian items as well as the history and culture of our unique region. Receive 15% off all merchandise during the Fairy Door Trail!
themarblefaunbooksandgifts.com
Salem Witch Museum

19 1/2 Washington Square North
​Artist: Marcia Nickerson
Twenty innocent people were put to death during the Witch Hysteria of 1692.
History made them famous...we make them real!

The Salem Witch Museum examines one of the most enduring and emotional events in American History...the Witch Trials of 1692.


salemwitchmuseum.com

Salem Witch House

310 1/2 Essex Street
​Artist: Harry Lancaster
In 1675, Jonathan Corwin, heir to one of the largest Puritan fortunes in New England, purchased this
large and stately house. Seventeen years later, Corwin and his family would take part in the most
famous Witch Hunt in American History.
Tours of the Corwin House, now known as the Witch House, connect elements of everyday life with the
events punctuating history's timelines.
Through examination of family life, architecture and furniture of the seventeenth century, visitors
gain a deeper comprehension of the people involved in the Witch Trials and an enriched
understanding of America's colonial heritage.
witchhouse.info

100 Derby Country Store

100 Derby Street
​Artist: Harry Lancaster
At 100 Derby Country Store we strive to make sure you have a wonderful shopping experience while visiting beautiful Salem, MA.
Be sure to check in with us for our rotating, always exciting inventory!
​Facebook
The Witchery
61 Wharf Street
Artist: Kendra D'Angora
​The Witchery is a unique performance space, tarot reading room & gift shop. We are home to the Tarot Experience - an ongoing, tarot-themed event featuring live music, performance, spoken word & more. We are also proud to house local and regional art and craftwork by some amazing people! We're offering 15% off all merchandise with wings (fairy tarot decks, paintings of butterflies, etc) for the Fairy Door Trail!
www.thewitcherysalem.com
Powered by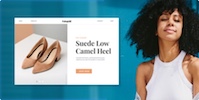 Create your own unique website with customizable templates.